I also love that we could do a little word family activity, too!!
I love the way this game just keeps going and going!! It kept my kids engaged all the way through center time and they are begging to play it again!
Ten Frames
Number Words
Number Recognition
CVC Words
Uppercase & Lowercase Letter Recognition
Sight Words
1. Start anywhere on the map below.
2. Stop by each blog and read about the products swapped between each set of bloggers.
3. Enter to win the resources that are featured by each blog pair. Each pair of bloggers has the same raffle, so you only have to enter on one of the two blogs.While you are at each blog, if you are not already a follower, sign on to follow!
4. The raffles are open until midnight March 15th.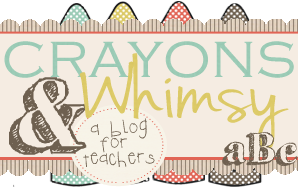 SWAP C
SWAP D
SWAP E
SWAP G
SWAP H
a Rafflecopter giveaway
I also wanted to let you know about an opportunity to
WIN
more than $150 in Jamberry prizes in my March Madness Jamberry Bracket Contest!! Click the picture below to find out more. :)
Thanks so much for stopping by!!
:) Amy