I'm pretty pumped to participate in my very first Currently!!
Listening

: I lovelovelove Project Runway!! I'm having so much fun watching the new "teams twist" this season. Though I do feel really bad for the people who can't win (because they are on the team that keeps losing) even though their designs are fab! So far the teams have been pretty nicey-nice, but I can't wait until the gloves start coming off and the designers start throwing down!!

Loving

: I am feeling bone-deep grateful that my sweet little Son-shine boy is finally feeling better after an epic double-header battle with Rotavirus and the Flu. It's times like this that I am reminded of the miraculous blessing of the restorative nature of our human bodies and the healing gifts of doctors! Praising the Creator and King!!

Bonus Love

:

WOWZA...also so insanely grateful that I teach in a school that encourages me to put my family first. I was able to stay home from work all week long to take care of my sick little guy without having to worry about school. I did spend the ENTIRE day up at school on Sunday getting sub plans ready, but I knew I had the prayers and support of my principal, staff, and parents behind me. That's worth it's weight in gold, ya'll!!

Thinking

: The flip-side to all that love is the massive amount of work that I now need to catch-up on. Tomorrow is a teacher professional day, so I only have 2 days with my kinders before parent-teacher conferences next week! I've been stalking Pinterest and kinder-blogs this week looking for some great independent work, because WHOA do I have a lot of one-on-one assessing to do in 2 days!!

Wanting

: Pei Wei Honey-Seared Tofu is my FAVE!! I'm vegan-ish...not necessarily with a vengeance. I've just never cared much for meat, so I gave it up 4 years ago. A friend and co-worker challenged me to give up dairy/eggs for a month. So, I did. And, when the month was up...I just kept going! However, in restaurants, I go with the flow and order what's available without getting too hung-up on the specifics. I feel like I have a much better palette (I used to be a super-picky eater) since I gave up dairy. (And friends, I used to put extra cheese on my mac-and-cheese and then sprinkle some parm on top!!) My hubs and Son-shine still eat meat, eggs, and dairy. Our family meals are varied...sometimes we all eat veg and sometimes we have 2 different dinners. Somehow, it works for us!

Needing

: Yeah...I need to clean. And do laundry. And dishes. ...later. ;)

Pet Peeves

: My little brother was a nail-biter. My hubby is a nail-biter. Drives me BONKERS!!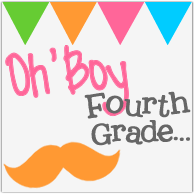 By the way, I'm already working on my next post...which will be actual kindergarten content!! :) And...it's going to have a FREEBIE!! Aaaannnd, I'm posting my first official kindergarten product on TPT...there may be a sale involved!
Thanks to those of you who hopped over to my meager little blog and showed me some love...it means the world to me!